We will discuss the Top 5 Tips for Fixing Your Finances with Kewon Singleton. Kewon provides great information on budgeting, saving, generational wealth and more.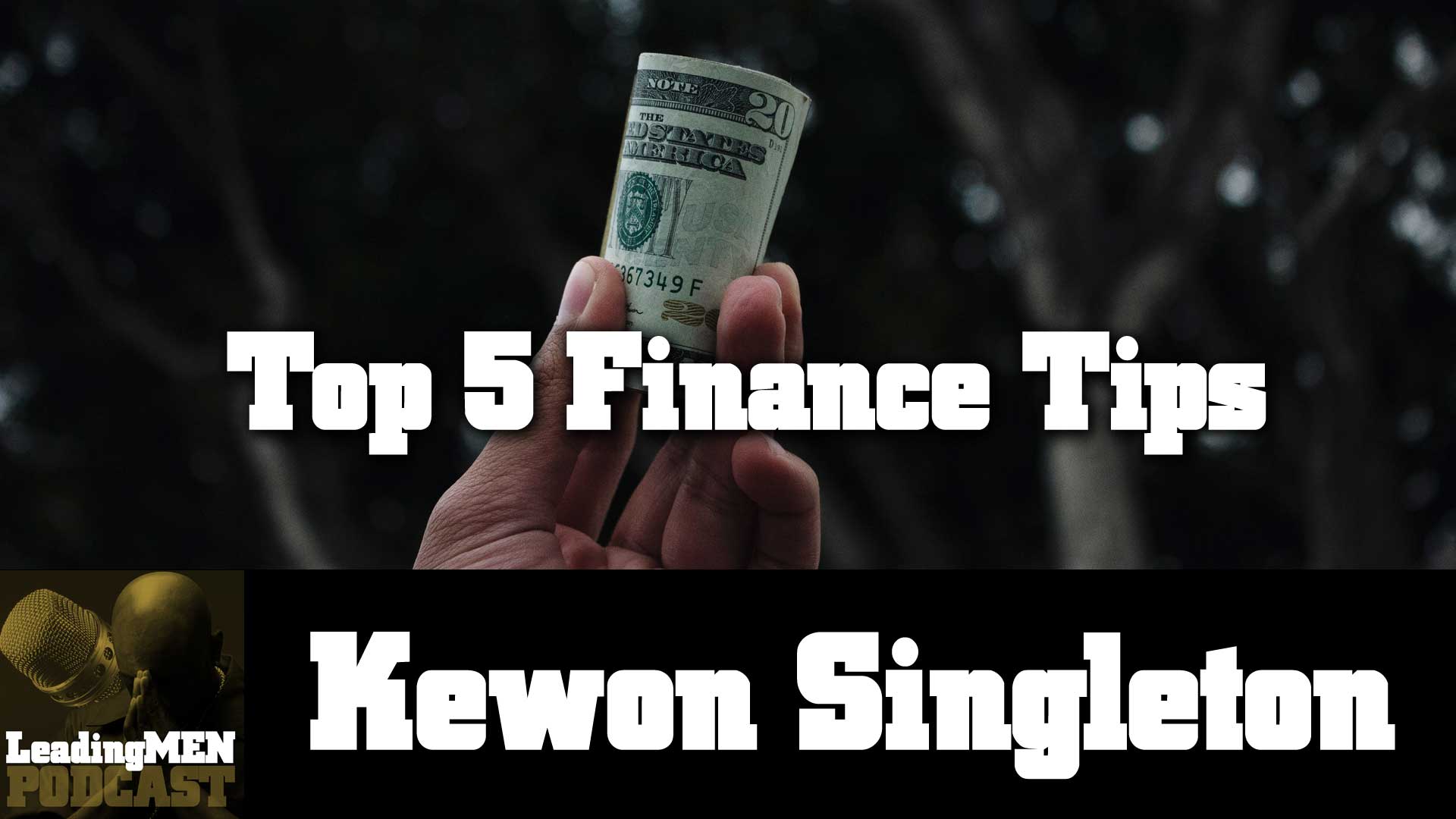 Show Notes
1. Budget
Have a sit-down meeting with your spouse on monthly basis to talk finance.
Write budget down for each month or in an Excel spreadsheet.
Plan ahead for things you know that are coming up.
Track budget with apple or android app mint.com
2. Saving
Save at least 10% of income monthly.
Ally Bank has online savings accounts with rates 10 times of brick and mortar banks. 
3. Reduce Expenses
Give yourself a raise by spending less on everything.
If you can afford to spend it you can afford to save it.
Living on less than you make is the key.
4. Life Insurance
Generational wealth is something you build on a daily basis.
Every major purchase you make is money not going towards your future descendants.
Every interest payment is money that could go to them.
Proverbs 13:22 - A good person leaves an inheritance for their children's children, but a sinner's wealth is stored up for the righteous.
5. Set Goals
Get all of your financial goals on paper, so you can start spending more purposefully.
Create plan to get out of debt.  
Proverbs 22:7 NIV - The rich rule over the poor, and the borrower is slave to the lender.
Learning Resources:
Join our mailing list for news on upcoming podcasts and free leadership resources.
Subscribe on iTunes
Subscribe on Android
Follow us on SoundCloud
Subscribe on Stitcher
Subscribe on Google Play